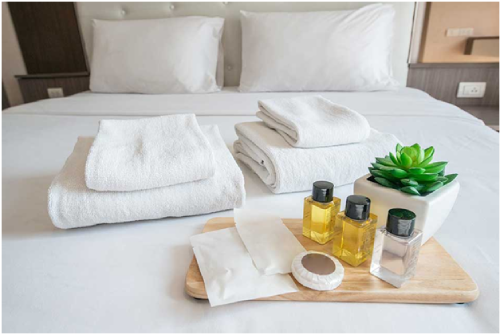 When attempting to separate your hotel from the competition in the eyes of hotel guests, it's simple to become overwhelmed by the number of new hotel brands, competition from short-term rentals, and new technology. While remodeling your property can be costly and time-consuming, using hotel amenities can make a big difference in how you stand out from the competition.
How can you be unique, receive 5-star guest reviews, and create attention on social media without your prices dropping?
Let's start at the beginning and search for methods to improve the customer experiences. Consider yourself the guest: what inconveniences do you encounter on the cycle path? What facilities would significantly enhance your stay, and what do you wish you could bring with you?
Guests of today seek out originality and usefulness. They want to be pleasantly surprised by useful hotel services. For instance, Westin and New Balance collaborated to provide running shoes and other fitness accessories to visitors who wish to continue their training regimen while traveling.
In this article, we'll quickly discuss the essential hotel amenities that any establishment must have before delving into 21 standout amenities that can help you win over customers' hearts and minds.
Important Hotel Amenities (Basics Checklist, Toiletries, etc.)
We want to make sure that every hotel has the fundamentals covered before we get into our list of unique features. These features were formerly a key selling factor for hotels, but they are now standard. Simply expressed, visitors anticipate that the following amenities will be easily available and free of charge when they stay at a hotel:
1. Toiletries (e.g., Shampoo, lotion, etc.)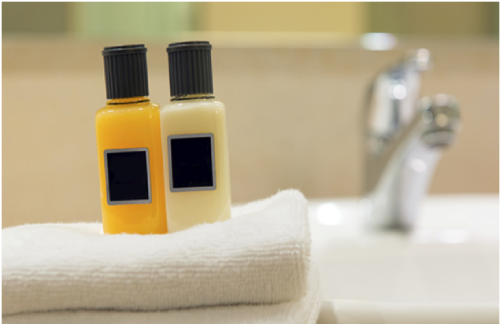 2. Personal care (combs, shaving cream, razor, shower cap, hair dryer)
3. Coffee Kit (maker, coffee and creamer)
4. Tissue box
5. Bathrobes and slippers
To compete effectively with vacation rentals, several hotels now provide upgraded facilities. Consider offering these services if your hotel is in a region where Airbnb demand is high or if you just want to gain a competitive edge.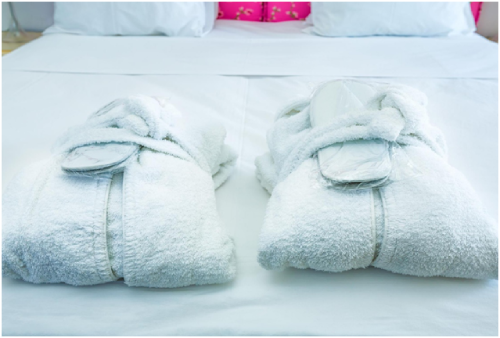 6. Complimentary breakfast
Visitors want to save money and take advantage of the ease of either preparing their own breakfast or eating it just outside their hotel. Hotels may compete on the breakfast front by providing some type of complimentary breakfast option, whether it's a continental buffet or a sit-down hot meal, especially since the majority of short-term rentals include kitchens.
7. Pillow options
By providing down, foam, and hypoallergenic pillows, you may make your hotel seem more like home. Many visitors have allergies or strong preferences for particular types of pillows.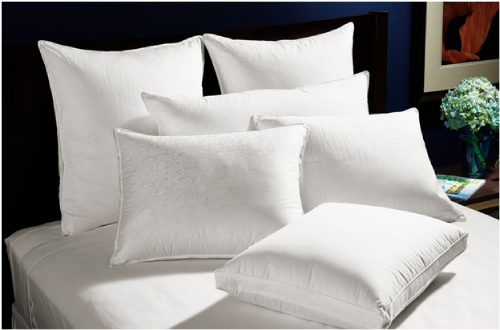 8. Recall the days when hotel Wi-Fi cost $20 per day?
Now it's free. Some hotels are still operating in that era, nevertheless. Free Wi-Fi is gradually becoming a standard service that travelers anticipate and don't want to pay more for. The lack of free Wi-Fi may be a deal-breaker for some visitors. Do you wish to go beyond? Allow guests to watch their preferred TV on your hotel's TVs using services like Netflix.
9. Another strategy to compete with short-term rentals is to offer free parking.
If your hotel charges for parking, this could be another reason why visitors could choose Airbnb as most short-term rentals come with a parking space.To find out the trends in parking, we advise doing some research on short-term rentals in your area. More customers will anticipate valet parking at a more luxury hotel.
10. Premium coffee
Replace the inexpensive sachets of store-brand coffee with freshly ground beans from a nearby roaster or even a pricey Nespresso machine to elevate your in-room offerings. If improving the coffee in the rooms is out of the question, think about installing a machine in the lobby that can make cappuccinos and lattes.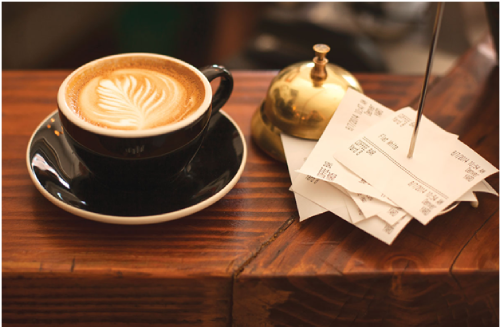 11. Gym or fitness center
Modern travelers don't want to forgo their exercise regimen while traveling, so even if your hotel doesn't have a gym, visitors will value the discounted prices (or, even better, complimentary courses or gym time) offered by a local fitness center.
Innovative (and Special) Hotel Amenities
12. Mobile Check-In
Although guestroom technology and sustainability are big topics in the hotel industry, this innovation extends beyond the guestroom. Your front office may be made more environmentally friendly, and the check-in process can be streamlined with the help of a cutting-edge property management system like hotel time. The paperless check-in process provided by hotel time requires no registration cards to be signed and no printouts. Instead through interfaces with check-in kiosk hardware suppliers, the entire procedure is managed on a tablet.
The front desk staff member may email the guestonce they have checked in so they can send any remarks they have using the online comment cards. Hotel time's technology makes it simple to sign the guest's bill rather than printing many copies.
13. VIP Shopping at Local Merchants
Do visitors who stay at your property shop or eat at neighborhood eateries? If they do, they'll undoubtedly value a small additional discount or some goodies! If you run a high-end hotel, your concierge should already have excellent connections; otherwise, it's time to start cultivating them. Make a personalized guide to local coupons for the region to save visitors money and persuade them to dine or purchase locally.
You don't have to take on this initiative alone; work with nearby companies to make a community coupon book that has deals at local eateries (like a free dessert), store discounts, a free fitness class, or savings on tours or activities.
14. Room facilities
Let's face it, the in-room information binder is so 2000. Enter in-room tablets. To make it simpler for guests and employees to utilize, convert your in-room guide to a tablet-based digital version. The front desk can even be contacted through instant messenger with certain guestroom tablet apps, and guests may discover all the information they want at the touch of a finger, including room service menus and restaurant recommendations.
15. Enthusiast & Hobbyist Tech
For an entirely distinctive hotel experience, you may provide technology that caters to certain visitor hobbies. Some facilities might not be relevant to you based on your visitor profile, but others might inspire lifelong patronage. Consider turning a seldom-used conference room into a golf room with a golf simulator to appeal to those who enjoy the game. Consider acquiring a few Peloton cycles that can be brought to bedrooms upon request if your hotel lacks the space to install a complete fitness facility. Although the bikes can be expensive (they cost around $2400 each), they are often far less expensive than the cost of setting up a full gym.
Additionally, distinctive artwork may provide guests with a more memorable experience. Draw in your art-loving visitors with striking artwork in the public areas and bedrooms. For a really upscale experience, some hotels even incorporate working art galleries into their lobby areas. Art that can be purchased allowing guests to take home a one-of-a-kind gift.
16. A distinctiveguestroom cocktail
The guestroom cocktail station is one more method to improve your in-room beverage experience. We've already spoken about how higher-quality coffee can significantly impact guest satisfaction. Create a distinctive drink that symbolizes the history or personality of the hotel and include the ingredients into the guestroom amenities, like the Troubadour Hotel in New Orleans does with their signature old-fashioned.
Alternatively, give guests the option to create their own concoction of herbs, fruits, and spices in the morning and sip a tasty drink in the evening by including a Porthole infuser to your guestroom amenity assortment.
17. What could be more local than some unique details about the hotel's or area's history?
Recent trends indicate that travelers want a more local experience when they stay at hotels. By setting a postcard or other item with a particular tale on the bed (perhaps along with a small sweet treat) in the evening, you may make the turndown experience even more memorable.
Perhaps you'd want to follow the example set by the Grand Hotel Tremezzo, a famously romantic lodging option on Lake Como that reads love notes discovered inside the walls of the establishment during turndown service. What a memorable turndown service, right there!
18. Purification of the Room
Hotel rooms should be havens of peace, especially in metropolitan areas. You want some time away from the hustle and bustle of the city as a visitor. A guestroom air purifier is not only a lovely amenity to have but also a must for persons with allergies or respiratory issues. It creates the ideal environment for simple breathing. High-tech air sanitization systems are available for hotel rooms from companies like Pure Wellness, making it easy to keep the air hypoallergenic and fresh-smelling.
19. Devices for Relaxation
When guests are in a hotel room, they want to unwind after a long journey, a demanding day of meetings, or merely the discomfort of jet lag. Why not provide a little extra to make your guests minds more at ease? Consider the elements of a spa that you enjoy the most: soothing music, enticing aromas, and perhaps even a massage. How can you make your guest rooms feel like a spa experience? Adding relaxation equipment to your room's amenities is definitely not a demanding undertaking with scent diffusers, relaxing eye pillows, and noise machines being quite affordable and simple to operate. Consider including a Myostorm massage ball, a novel device that was recently highlighted on Shark Tank, if you want to give a genuinely amazing in-room relaxation station.
20. Road Power bank
What a bummer it would be if you couldn't take pictures of your lovely hotel room because your battery was dead from all your smartphone use! Offer power banks in the room or for rent at the front desk to provide guests with a much-appreciated (and unexpected!) benefit.
In addition, you might offer them a power bank in exchange for posting anything about your hotel on social media! Give visitors a free power bank with the hotel's logo to take home as an extravagant welcome present.
21. Rollaway Tent
Let's not forget about the youngest guests! Treat the little ones to memories of a lifetime with an above-average rollaway: a rollaway tent. This cool amenity is lots of fun for kids, and it gives parents some privacy when the whole family shares a room.
That wraps up our list of 21 hotel amenities that you should consider. With a little extra thought, you can introduce amenities that provide local experiences, useful functionality, and character that will keep guests coming back for more. You will be amazed with the majority of hospitality products Winsham offers for your hospitality services. Did we miss any creative ideas or products? Let us know!
Click here to check our Hotel Amenities