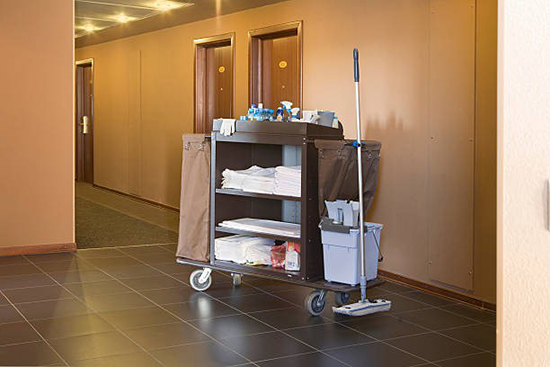 Today's guests put a lot of pressure on hotel owners and managers to deliver the ideal atmosphere, experience, and customer service. Towels must be properly washed, folded, and displayed in the room. There is no room for error, and that type of pressure can make the tidying, cleaning, and organizing of the rooms a strenuous and difficult operation for everyone involved.
Although there are some new technical developments that hotels may use to speed up the booking, check-in, and check-out procedures, there are some age-old methods that work best for doing the job correctly. Nothing can compare to the relevance of housekeeping carts throughout history. These carts have succeeded in the twenty-first century because to their ease and general efficiency in carrying dozens of variously needed things and supplies.
Of course, the carts we are familiar with now are not the large, bulky ones that formerly blocked the corridor. Here are five reasons why your hotel requires high quality housekeeping carts right now, including our tiny, optimized housekeeping carts that won't block doorways.
1. Effectiveness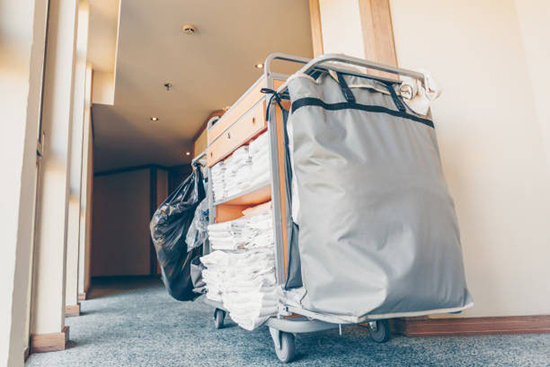 In the past, guests had to return from the pool by other routes since hotel carts were so large. Even the hotel workers who were attempting to push and steer some of the larger carts around the property were getting hurt. Now, there are modern, ergonomically designed hotel carts that are sleek, compact, and can contain all the required goods without heavy lifting.
Consider all the things that these carts bring into the rooms. Including towels, window cleaners, bathroom cleaners, shampoo, conditioner, bathmats, glasses, linens, pillows, bedspreads, vacuum cleaners, irons, and so on. Imagine if each time one of these goods was required in a room, your hotel personnel had to dash to the stock room. Your cleaning staff's productivity would drastically decrease over night. Alternatively, staff may roll up hotel materials on a housekeeping cart and proceed from room to room without stopping.
Additionally, they won't become exhausted from pulling a smaller, easier-to-maneuver cleaning cart around all day. Every level of your company will see improved, high-quality housekeeping work as a result.
2. Aesthetic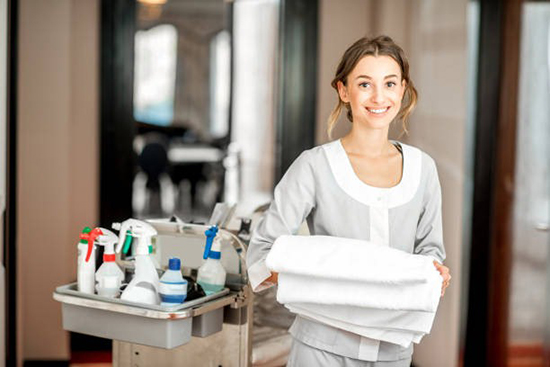 In a hotel, appearance and aesthetics are important. People enjoy an atmosphere they wouldn't find at home or on Airbnb. As a result, they anticipate a hotel's decor and general personality to meet their expectations. We provide color-coded, traditional-looking cleaning carts and baggage stands.
Additionally, because the carts are smaller than a conventional cleaning cart, they won't be an eyesore for guests walking to and from their rooms daily. You should provide guests the type of royal, luxurious experience they expected if you want them to keep coming back to your hotel and recommending it to their friends. Impress your visitors with a cart that enters and exits rooms discretely, without fuss or mess.
3. Organization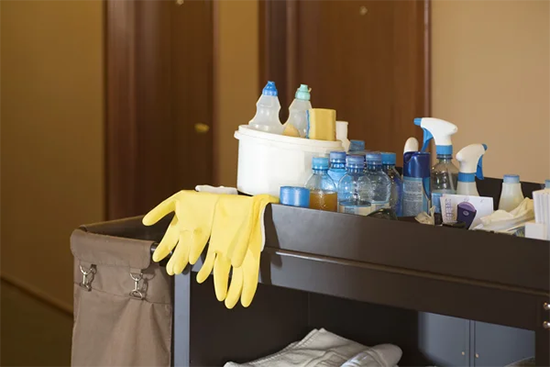 For a hotel room to be maintained, hotel linen, and other hospitality supplies are needed. Even though there are many more standards than those we've just mentioned, they all work together to provide today's customers with the ideal room. This level of complexity gets accomplished thorough planning and control.
Your team will quickly get disorganized if they attempt to operate without a cleaning cart, which can negatively impact their productivity and performance.
They'll be able to skillfully organize and arrange all their hotel supplies with ease if they have a housekeeping cart at their disposal. Organization will also make it simpler to pass the cart from one worker to the next. Shift changes are a constant at hotels, particularly for housekeeping. It is easy when another person takes over the same route later that day by clearly marking the housekeeping carts.
Not to add, with this sort of planning, employees spend far less time each day getting ready for their cleaning routes. They can clean more in less time as a result of this.
4. Safety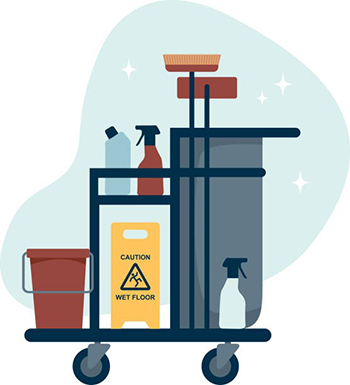 These modern, more ergonomic cleaning carts do not offer any physical harm to individuals utilizing them. In the past, you would worry about being stuck below them when they would abruptly tip over or pulling the carts in and out of elevators. There have even been cases where the large trolleys have reportedly hurt nearby hotel guests.
When it comes to almost everything, safety comes first and foremost. Hotels should emphasize safety since they want to maintain a positive reputation and retain their customers as effectively as possible.
5. Employee Retention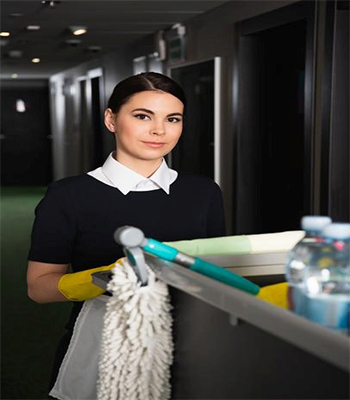 Every business wants its workers to enjoy their jobs. The more content an employee is at work, the more effectively they will do it daily. It makes sense to have a happy staff that goes above when necessary.
To ensure your staff's pleasure and contentment, as an employer you should think about using housekeeping carts. Employees will rapidly get angry if you have them run halfway across the hotel whenever they need anything. However, if you make their lives easier and provide them something portable and lightweight, they will respect you and your willingness to stand by them.
How often have you visited a hotel where unsatisfied staff members left you with a foul taste in your mouth? You want your staff to be as cheerful and friendly as possible since they reflect your business. The employees act as a critical link in your company's success in providing customer service and happiness. Give your staff the tools they need to be successful.
The Universal Solution of Effective Housekeeping: Housekeeping Carts
If you've read this far, it's likely that you agree that cleaning carts provide several advantages for running a smooth hotel environment. These carts offer a range of benefits that will enhance your business on all levels, from management to staff happiness.
To provide your current and prospective hotel guests a relaxing experience, we suggest taking into consideration our line of seamless and expertly built housekeeping carts. Avoid making visitors walk carefully past the large cleaning carts that block your corridor. You don't want to promote a negative Google review in which customers complain about how bulky and ugly the housekeeping carts are.
Instead, commit to the stylish, practical, and aesthetically attractive alternative with our new collection of housekeeping carts with a classically inspired design. These carts are designed to transport anything from linen supplies to hotel cleaning supplies.
Quality is something that we value just as much as you do. Our carts have been expertly created to meet all of your cleaning demands and specifications.
Click here to check our Housekeeping carts