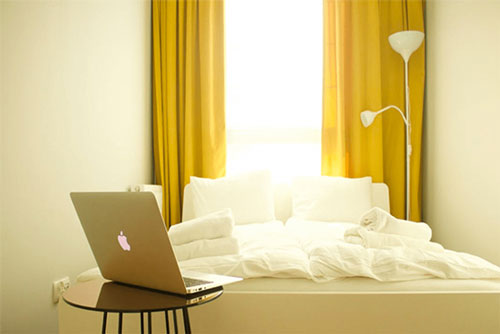 Whether your guests stay at your hotel for a relaxing vacation or a business trip, they expect a high level of customer service and comfort. Every guest in your hotel should feel important and valued by you. Continually seeking new methods to make your hotel visitors feel unique can stimulate repeat business and improve your brand's image.
Hotel review sites like TripAdvisor, much like restaurant review sites like Yelp, are a great place to learn about different elements of your hotel. Social media allows information to spread quickly, so you should do whatever possible to make a great impression on your visitors.
What can you do for your hotel guests to make them feel special?
You and your hotel staff should concentrate on the following suggestions for making your customers feel exceptional. The demands of your guests should always take precedence in your hotel.
1. It's the little things that count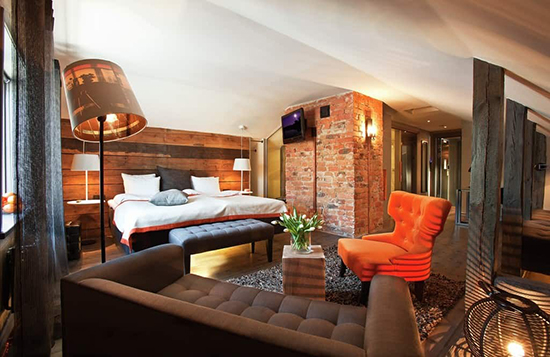 Assessing your hotel based on the minor details that might make a difference is one method to help understand your customers' experience.
During your hotel evaluation, ask yourself the following questions:
A. Are the mattresses soft and clean, and are the sheets comfortable?
B. Are there enough pillows?
C. Are there enough hand towels and washcloths?
D. Is the temperature in the rooms kept at a comfortable level?
E. Is it easy to get all hotel information, such as remote instructions and a service guide?
If you answered no to any of the above questions, it's time to teach your hotel personnel to make swift modifications.
2. Provide certain services for free
The value of facilities to your guests is an important factor to consider while providing them. Try to discover what your guests might desire if you don't already provide many complementary facilities. Guests may have inquiries when they check in, such as if your hotel offers breakfast or if free Wi-Fi is accessible. Many hotels provide these benefits as standard, regardless of the amount they charge.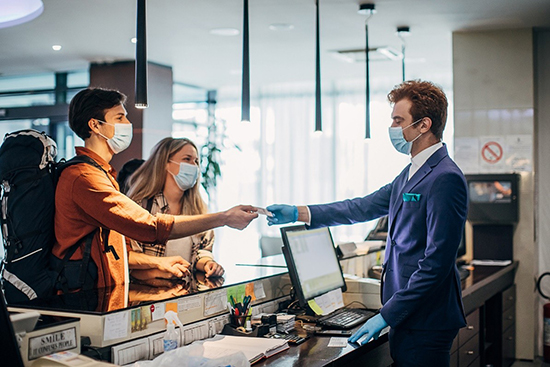 The Cala del Mar Resort Luxury Resort in Mexico is an example of a hotel that provides complimentary amenities. The refrigerators in these rooms are stocked with juice, soda, and water bottles. In the bathrooms, they also give plush robes.
You'll need to look at your budget and other financial data to see if your hotel can afford to offer similar advantages on a constant basis as the Cala de Mar Resort. If you decide to give complimentary facilities, you may want to increase your room fees so the expenditures are covered.
You may go one step further than filling room refrigerators with complimentary beverages by welcoming your hotel visitors with a cold drink (or a hot drink in cold areas). Most hotels provide free products such as shampoo and conditioner. Luxury toiletries might make your guests feel unique. Even if your hotel isn't rated four or five stars, this might give it a posh atmosphere.
If you run a boutique hotel, local merchants should be considered for toiletries and other complementary products. Stocking things from local suppliers has the added benefit of allowing you to cross-promote your brand. For example, in exchange for utilizing their products, a vendor may offer to market your hotel for free.
3. Always have enough staff on hand
Most people go to a hotel for a stress-free vacation. Good service may make the difference between a peaceful stay and a stressful stay for your guests. Issues with hotel workers are one of the most prevalent hotel visitor concerns. If your hotel is understaffed, your staff are more likely to feel upset or annoyed with visitors. When staff are overworked or working long shifts, they may take their frustrations out on guests.
Using a scheduling tool, ensure that you are booking the proper number of workers to deal with busy times at your hotel. Auto-scheduling, for example, considers a variety of indicators to forecast how many staff you'll need at different times.
4. Listen to your visitors to show that you care
Your relationship with your visitors is at the heart of the hospitality business. If your customers voice a worry about their stay, assure them that you have heard them and that you and your hotel staff will do everything possible to make things right. Regardless of how long your guests stay at your hotel, your objective should be to make their stay as pleasant as possible and communicate if something goes wrong.
5. Make every customer feel as though your hotel cares about their unique requirements
You will have guests with a variety of requirements, such as parents with small children, older individuals with mobility issues, and disabled persons. You should develop a diversity policy that applies to your staff and visitors.
Making the following tools available to your hotel guests can make them feel special:
Information on kid-friendly activities in the area.
Assistance in finding wheelchair-accessible taxis.
When visiting local sights, find out how far you have to walk and how long it will take you.
Hotel staff who can speak more than one language.
The Woodloch Pines Resort in Pennsylvania exemplifies how hotels may accommodate a variety of purposes. The hotel is putting a unique family experience for the summer of 2019 by offering kid-friendly activities. "Togetherness" is one of the resort's top principles. In line with this principle, the resort's management has devised a family-friendly concept that resurrects the spirit of the 1969 Woodstock Music Festival.
6. Educate your employees
Customer service best practices should be taught to all of your employees. Regardless of whether your employees work in the front or back of the house, they should be aware of how every encounter with visitors affects your hotel. You may use gamification to teach your employees and see how they react to various circumstances. You may also teach your receptionists to present guests with relevant information. Details on what makes your city unique, for example. Your hotel employees may also advise customers to lesser-known restaurants, boutiques, or cultural events that highlight the greatest aspects of your neighborhood.
7. Occasionally, cancel additional costs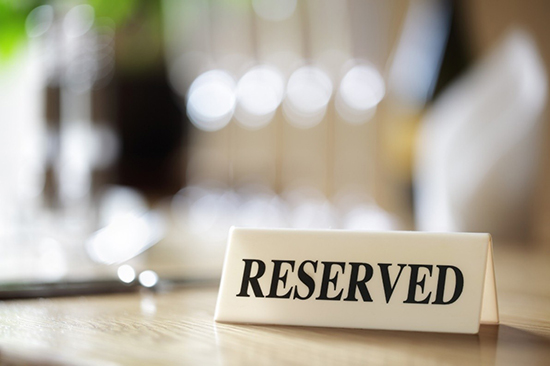 If your hotel charges a resort fee for services like Wi-Fi, or the gym, give some of your guests a surprise by eliminating an amount from their final hotel bill when they check out. This gesture will leave your guests with a positive image of your hotel and may improve the probability of them returning.
8. Upgrades are given at random
Give the frequent guests at your hotel a pleasant surprise by upgrading their accommodations to the next level free of charge. The Wyndham Kingsgate in Williamsburg, Virginia, received positive feedback on TripAdvisor after surprising a family with a two-bedroom suite upgrade.
9. Personalize your presents
You should avoid treating your returning guests the same way you would any other consumer. The following suggestion will make your frequent visitors feel valued. Keep some candy bars at your hotel and make a customized wrapper for them when you get a repeat customer. You may put a personalized greeting on the wrapper, such as "Thank You" and your guest's name. Personalized wrapping can be made using special computer software. This can be a low-cost method of making hotel guests feel special.
10. Anticipate your guest's requirements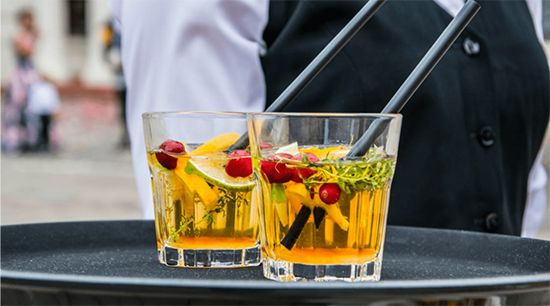 Do you know what your visitors have planned for their visit? If they're going on a long trek, place trail mix packages in the room for each of the guests you intend to attend. You may also sell birthday bundles and other special occasion packages.
11. Send a handwritten letter or postcard to your visitors
Personal mail is on the decline as the popularity of sending emails continues to increase. A handwritten message or postcard thanking your guests for their visit would be a pleasant surprise. This small gesture goes a long way toward demonstrating how much you respect and appreciate your guests' business.
12. Involve loyal customers in the launch of a new product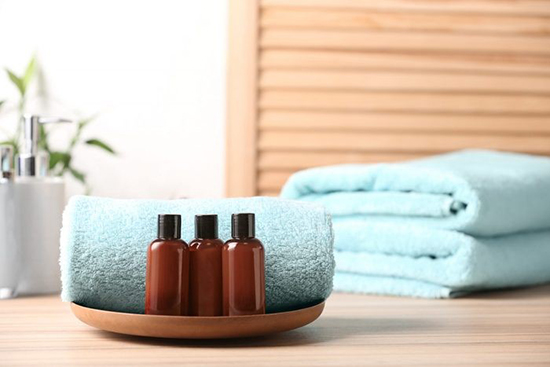 If you're planning to unveil something new to the public, such as redesigned rooms or the launch of a hotel extension, invite your regular customers to a special event where they'll be the first to witness the changes.
13. Make exceptional deals
Offer your most frequent guests' exclusive online coupons or discounts that can be used on a future hotel stay.
For example, the Hilton Honors programme provides a portal where you can enter some basic travel details, and the hotel chain will provide you with information on the best available deals. If you manage a smaller hotel, consider using email to give special coupons to repeat guests for their next stay.
14. Greetings for the holidays
Sending pleasantries during recognized holidays is another method to make your regular hotel visitors feel special. Sending a "Happy Holidays" card is advised if you are unclear about your guests' religious beliefs.
You may use a variety of strategies to make your hotel guests feel unique. Having a full staff is one of the best methods to ensure that your hotel is chosen for repeat visits. Guests have a right to expect excellent service.
If you want to provide your guests with the exceptional products and make them feel special, checkout and shop our hospitality products
Click here to check our Hospitality collections